Remember to check the terms of use in these websites!
AndreilGame DeviantArt : Most of our graphics are freely distributed here.

Lost Garden : Several kinds of 2D graphics.

 Reiner`s Tilesets : Lots of 3D or iso graphics. Even some animated people.

TomeTik : Contain lots of retro graphics.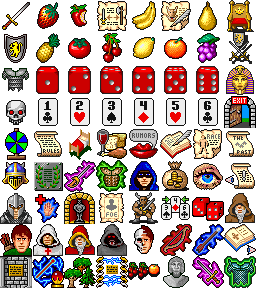 Sithjester : Tons of beautiful RPG maker characters



If you found other website with lots of graphics and a clear presentation, warn us.